Bollywood Hungama a établi une liste des films les lus attendus pour 2010 (c'est en 2 parties apparemment ils veulent nous la faire genre suspens
)
ATITHI TUM KAB JAOGE
Ajay Devgan's comic timing in the recently released All The Best was outstanding. His next film Atithi Tum Kab Jaoge finds him playing a married couple with the hugely talented Konkona Sen Sharma and how an uninvited guest in Paresh Rawal exasperates them with his relentless over-stay in their house. Produced by Kumar Mangat and Amita Pathak, Atithi Tum Kab Jaoge has been written-directed by Ashwani Dhir who has a flair for devising fine comic moments. People are always waiting for a good clean comedy flick. It seems the audience may just over stay in this funny family drama.
KNOCK OUT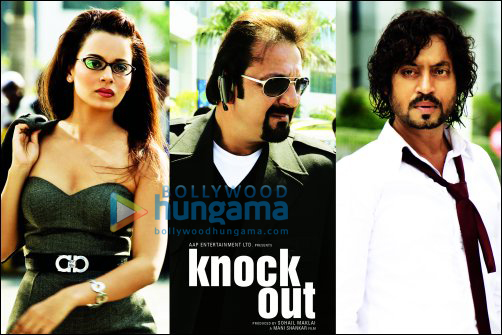 If this image is anything to go by, then Knock Out will be carrying a booming punch to entertain the audience with style, glamour and cool action. This Sohail Maklai production has been directed by tech-wiz story teller Mani Shankar and stars the A-list Sanjay Dutt, Kangna Ranaut and Irrfan Khan. Shot in India and Switzerland, Knock Out also stars Gulshan Grover and Rukhsar.
NO PROBLEM
Blockbuster director Anees Bazmee is back with his Welcome star Anil Kapoor who is not only starring in No Problem but also producing it as well. With Sanjay Dutt, Anil Kapoor, Akshay Khanna, Paresh Rawal, Bipasha Basu, Neetu Chandra, Kangna Ranaut and Sushmita Sen forming the principle cast of the film, No Problem is a hot property that is expected to do well at the ticket window. The picture above is a testimony to the fact that there may be lots of fun-n-dance in this comedy. And the aam junta is known to have No Problem with that at all.
WELL DONE ABBA
Shyam Benegal is a legendary filmmaker whose cinema still makes as much sense as it did in the 1970s. After a fascinating small town tale Welcome To Sajjanpur, Benegal will be back with Well Done Abba starring Boman Irani, Minissha Lamba, Ila Arun, Sammir Dattani and Ravi Kishan. The beauty of stories woven by Benegal lies in their simplicity and the unusual treatment given to it. Well Done Abba is a trial of a father who is torn between marrying off his teenage daughter in a small town and retaining his job as a driver in the city. For all those who like to feast on engrossing meaningful cinema, this may be the right ticket for you.
KELEIN HUM JEE JAAN SEY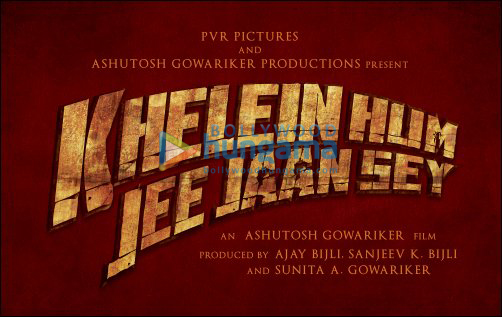 Ashutosh Gowariker is a rare filmmaker who believes in treading the different path from the rest. His next film Khelein Hum Jee Jaan Sey is a Period Thriller based on Manini Chatterjee's book Do And Die which is a detailed account of the Chittagong Uprising of 1930. Starring Abhishek Bachchan and Deepika Padukone, it is currently being shot in Goa on a set created by Jodha Akbar Art Director Nitin Desai. Cinematography by Kiran Deohans is another big plus. If Junior Bachchan's excited tweets from the on location in Goa are anything to go by, then KHJJS is a potential commercial and critical winner.
KITES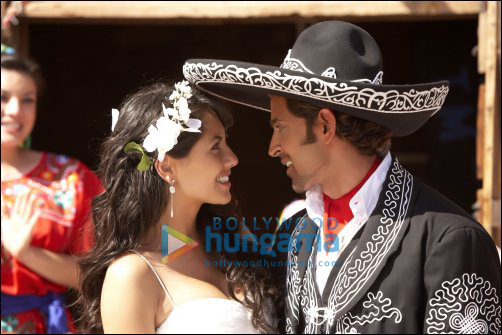 Hrithik Roshan and Latin sensation Barbara Mori's amorous bonding in Kites has been emitting thunderous vibes. This Rakesh Roshan production has been mounted on an international scale and will be releasing with two versions-Hindi and English. Directed by Anurag Basu, the film boasts of spectacular dance riffs, unusual cross-cultural romance and a fine music score. It will also be one of the biggest films that talented Kangana Ranaut will be a part of. Brett Ratner, widely known for the Rush Hour series, Family Man starring Nicholas Cage and X-Men The Last Stand is presently working on the English version of Kites and crafting it to appeal to a worldwide audience. This Kites is expected to fly high-n-long on the Box Office sky this year.
Je sais pas pour vous mais moi y'a pas beaucoup de sorties qui m'emballent....
A part Knock Out parce que j'attends avec impatience le retour d'Irfan KHAN qui est
sur l'affiche, mais sinon franchement pas grand chose d'excitant....
Attendons la suite...