le site sify.com a publié un petit dossier sympa sur Rajini :
There`s very little the world doesn`t know about Rajinikanth. As the Superstar`s fans await the release of Kathanayakudu, we take a look at some of the lesser-known facts about India`s highest-paid actor.
Rajinikanth is Shivaji Rao Gaekwad, a Marathi. He`s neither a Kannadiga nor a Tamil, as is popularly believed. . Much like MGR, a Keralite, Rajini has endeared himself to the Tamil population by embracing the language and its culture.
His favourite city is Chennai.
Rajini`s family is as talented as he is. His wife Latha Rajinikanth was a singer. They got married on 14 March, 1981 at 4:30 am. This auspicious time is known as Brahma Muhurtham. And the two got married in a divine place as well - Thirupathi. Latha Rajinikanth is the principal of The Ashram School in Chennai.
Rajinikanth has two beautfiul daughters - Aishwarya and Soundarya. Aishwarya is married to the popular actor Dhanush. Soundarya, on the other hand, is focussing on her career. She has kickstarted her own animation studio - Ocher Studio. Their first project stars Rajinikanth as Sultan - The Warrior. This animation film is to be produced in collaboration with Warner Brothers and Adlabs. The soundtrack is by A R Rahman.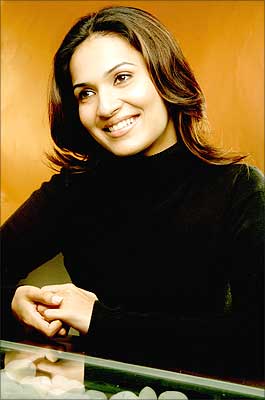 Soundarya
Dhanush et Aishwarya
The way to a man`s heart they say, is through his stomach. With Rajini, too, it holds good and he doesn`t ask for much.
He loves juices and buttermilk and any chicken or mutton dish.
The superstar has his own set of buddies in tinsel town. And there`s one he terms as an `unforgettable friend`. This distinction goes to yesteryear actress Sri Priya.
Sipriya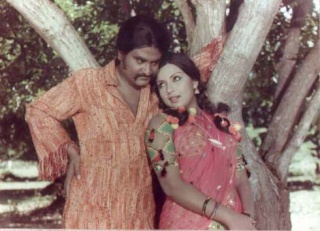 avec Rajini
So what`s Rajini`s favourite activity? Self-driving.
This man comes with no frills. He is known to be one of the most modest and humble stars in tinsel town. It`s stellar qualities such as these that make him a Superstar.
Both Kamal and Rajini share their mentor K Balachander.
Rajini was launched by Balachander in
Apoorva Raagangal
in 1975. The movie won a National Award. But his most prized moment and possession is a letter of appreciation that he received from K Balachander for the film
Mullum Malarum.
Apoorva Raagangal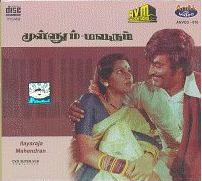 Mullum Malarum
Rajini is a
padikadha medhai.
The man has a wide range of interests in literature.
His favourite novel is Kalki`s Ponniyin selvan and T Janakiraman`s Amma Vanthal. Bharathiar and Kannadasan top his favourite poets` list. He also loves books written by Shri Ramana Maharishi. As for music, he loves anything by Illayaraja and any song sung by Chandrababu.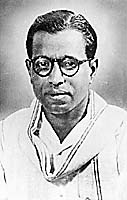 Kalki Krishnamurthy

T. Janakiraman
Though the Superstar has gone into a spiritual track and cult-hero image in his movies,
he maintains that his favourite roles are romantic ones
. And his favourite part of shooting for a movie is the duet numbers.
Rajini`s Jubilee movies:
50th film - Tiger(Telugu)
100th film - Sri Raghavendrar
125th film - Rajathi Raja
150th film - Padyappa
And what`s Superstar`s favourite film? No, it isn`t one of his movies. It is Veera Kesari a Kannada film starring Nagendra Rao and Rajkumar.Rajini is known for his spiritual streak.
In keeping with this, his favourite place in the world is in the Himalaya and the pooja room is his favourite spot at home.
Mahatma Gandhi is his idol and to the Superstar he is an `unforgettable leader, a great Yogi and a manifestation of truth.`
Superstar`s spiritual Guru is Satchithananda Swamiji
. And his favourite saint is one whom he depicted on screen with great divinity - Shri Raghavendra. This spiritual artist is happiest when alone quite like the yogis.
Satchithananda Swamiji
As for politics, his fans have been looking forward to his foray. The Superstar however has actively kept away, only choosing to voice his opinions as part of the public.
His favourite politician, unfortunately, is not an Indian. It is Lee Kuan Yew, who was Singapore`s first PM and is credited with converting the once-poor port into a prosperous country.
Rajini however does admire certain Indian politicians. He considers Kamarajar to be a real `Padikatha Methai`, Periyar a `true spiritualist`, Annadurai a `great leader`, and Karunanidhi as `the only true leader of the Tamil community`.
Getting back to movies,
his favourite heroine is the ethereal Rekha and his favourite actor in Indian cinema is Kamal Hassan
. The two have starred in several super hit movies. It is still a fantastic occasion in Kollywood when the two megastars come together. The one thing Rajini admires most about Kamal is his `sincerity.`
Superstar admires other stars of Kollywood as well. Rajini hails MGR as the `guardian of Tamil cinema` and Shivaji as the `director of Tamil cinema. He love Jayashankar`s `sportiveness` and Shivakumar`s `punctuality`.
Rajini`s take on himself:
I live for myself. I don`t care for anybody but I respect everybody.
Superstar`s message to his fans:
Live & Let Live
Edit: j'ai juste rajouté quelques photos pour illustrer.